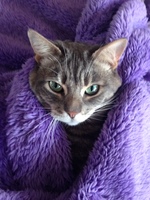 Tigger
My Tigger Cat... I miss you every day! I love you sweet boy!
Love, Momma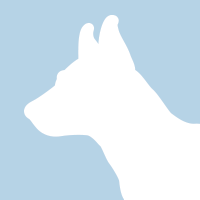 Buffy, Wheasy & Whisky
Buffy I loved you with all my heart, miss you my baby,everyday, Wheasy and Whiskey, loved you both hope you are all up there playing with each other. Sweet babies.
Love Mom & Auntie
Eliijah
My very special boy, Elijah was rescued from a shelter at 23 mo. old, he was purebred Havanese. His passing forever left a hole in my heart, he was my best friend, travel companion, my listener, and his love returned 10 times.
Love your momma
Mickey
My sweet girl. She will forever be in my heart. She gave love even to those who didn't care for her. I miss you mama, the bottom of my bed is empty I Love you.
love your Mama
Daisy Mae
My sweet Daisy Mae, I miss you every minute of every day. You will always be in my heart. See you when I get to the Rainbow Bridge!
Love, mommy
Lenny
This is my best bud. I live alone and have lost several family members. Lenny was everything to me. I miss him very much & think of him all the time. Love Barb
Love, Mom
Dizzy
Dizzy, my sweet girl Boo, I miss you so very much I hate that Degenerative Myelopathy took her legs. I will always love you and I will see you again. I love you.
Love Mom and Morpheous
Mocha
My Mocha was a wonderful dog who died suffering at the hands of her vet. She was 20 years old and instead of putting her to sleep they made her suffer the same day before she died. She was such a wonderful dog! Could of taken her somewhere else and died by my side. I miss Mocha so much!
Love always, mom
Ava
You loved with all your heart and brought so much joy to us everyday but cancer took you far too soon. We miss you so very much!
Love forever, Mom
Huffley
Our beautiful yellow girl left us after her 9 month bout with cancer. She was our 'daughter' between me and my husband. Her AKC registered name was Huffley, Duchess of Great Brinton (our last name). I held her, sitting on the floor with her till her last breath.
Love your momma, daddy and 'hooman sister'