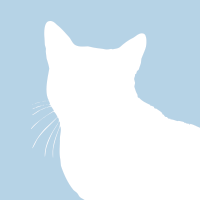 Alfalfa
Forever in my heart,
With Love
Ragamuffin
Ragamuffin adopted me when she was a pregnant stray. She had her kittens in my bathroom, and I found all of them good forever homes. Ragamuffin was my constant companion for the better part of 17 years, and gave me trainloads of affection. I will always love her - and miss her.
Freya
Reggie
Took her home as a tiny kitty one evening from the wine cellar of our neighborhood restaurant where she was taken in along with her siblings by the owner. Reggie was my life for 19 years. Nothing will ever replace her.
Love Forever, Mom
JACQUE
Jacque cat, my baby, my life. you may have been 13 but you were a young spirit until your breast cancer enveloped your body. I bet raschel and angel greeted you at the gates. play pain free. until we meet again.
forever love, momma becky
Dolly
My pretty, sweet, loving and funny girl. She was born feral but knew right away that she wanted the comfort and safety of a home. I will miss your constant kisses always. I was so lucky to have you in my life and wish it could have been much longer.
XXOO Mommy
Popeye
Oh how we miss you our sweet boy. You have survived so much. I know your are running with your brother Bear. Until we are together again......
LOVE YOUR MOM'S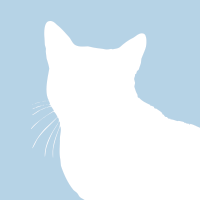 Mindy
From the moment I saw you as a seven year old kid, I knew we were meant to be best friends. You held all my deepest secrets, and saw me through the worst days of my life. Losing you destroyed me, but you wouldn't want me to cry forever. Sometimes I still feel you sleeping on my back. Miss you baby girl.
dad
Bob
I miss you... BOB
Love, Bill
Sugar
You were such a wonderful part of our family. We will miss you terribly
Love Mom & Dad
Lily
Lil Lil, You brought joy to your original mommy and then to our family. Your silly little puggy face, your long limbs, and loud, loud bark from your tiny body made us laugh. RIP, little angel!
Love, Mommy #2