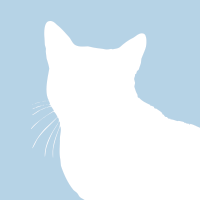 lulu
she was a good girl i hopr to see her agian
love dtreama
Tootsie
Tootsie came into our life on October 08. Over the years we bonded together. The last 5 years I really got to know Tootsie as a person. She taught me all about love. I will miss her every day. Lov dad
Love Forever Mom and Dad
Nigel
Nigel was adopted from the clinic I worked at and it was love at first sight. That never changed and we miss him so much. He was a sweet darling boy.
Love your Mom and Dad, Boomer and the kitties.
Ginger
My Ginger, my very best friend. We had the very best adventures.You have the most precious most gentle little soul. I love you and think about you everyday. We donated to help other doggies. I promise to continue with Mazie she has big paws to fill. She is a better puppy for having you "teach" her how to be a dog.
Love you forever, Angie
Jack
Jack was a gentle and loving boy and a great buddy to kitty Amy. We miss you dearly Sir Jack but know you are playing in the clouds with your sister Edie!
Love Mommy, Mama, and Amy
Princess / Angel
Princess & Angel were sisters. They were around 7 weeks old when we brought them home. They were the most adorable little things you have ever seen. They were an absolute blast to have around. We miss them both dearly.
Love, Les & Deb Markel
Astro
Dear Astro, From the first day I saw you to the last, you have been one of the greatest dogs I have ever met. We will miss you so much. Luke...... Dear Astro, You were the best dog ever, I miss you so much! Eloise...... Dear Astro, I don't want a dog to die again and I miss so much! Josh
Luke, Eloise, and Josh Orr
Nubs
My Darling Nubs, thank you for all your love and sweetness. You were my friend, you were my heart. I loved you so very much and you will always be with me in my memories. Enjoy your time on the Rainbow Bridge!
I love you, Mom
Miss Kitty
Miss Kitty was my pride and joy I found her in my back yard hiding in a rock, . after a week of playing I decided to take her in the house. She never wanted to leave. This beautiful cat slept with me everynight for 15 years. I miss my little girl. Miss Kitty went to the rainbow bridge Oct. 17 2018. I miss her dearly she was one of a kind.
Love Mom Mom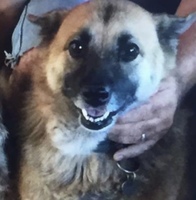 Gigi
Gigi was at a pet adoption group for six months She was a gorgeous mixed breed with all the shepherd markings. Gigi must have been severely abused — afraid of any banging, riding in car, children, etc. Wanted to attack other dogs and people. Poor baby. I was her only friend. Died of horrible IMHA.
Peace at last, my love