Skullybear
Skullybear was a rescue and she also rescued us. RIP Skullybear. Love you
love mommy and daddy, suki
Maia
My mighty girl. For three years we fought Lymphoma together.She was sweet, stubborn, and as worried about me than I was about her. Cancer did not win. We did. I let her go before it was bad. I let her go on a good day but I do miss her every single day. I hope she has a ball over the Rainbow Bridge.....
Love, Mom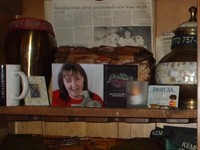 over 50 rescued greyhounds
My wife & I rescued over 50 racing greyhounds over the last 35 years. My wife went to be with the lord in November 2018. I still have 7 still with me.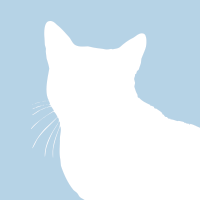 Snooky
My Beloved Snooky, you were my blessing cat who protected us and gave so much love and comfort. You are missed by us and is now out of the pain you endured, we will love you always and forever! Have fun with all who greeted you when you crossed the bridge. Watch for us Snooky, so we can be with all of our pets!
Love, Mom
Sammy Sossa
Sammy, you were the love of my life. You were the best friend I ever had. I loved you more than life itself. We could communicate better than anyone I ever knew. You were my heart. I miss you so much.
Love, Mommy
Spike
Spike, you were my awesome buddy and BFFF (best feline friend forever) for almost 17 years. I miss you so much and can't wait to see you, no more suffering or pain, cavorting about on the other side of the rainbow bridge. God bless you my little buddy and thank you for all the years of love.
Love, Teresa
Corky
Death, as inevitable as life; is a mere transition from body to spirit, though I mourn the sudden emptiness in my heart I celebrate a spirit suddenly free to roam the universe for all eternity.
your Pal
BooBoo
I miss my BooBoo everyday especially when I would walk back to my room carrying my cup of coffee to prepare for work and he would be following me to hang out till it is time to leave for work. He seldom barked but when he did, his bark was so masculine. Always remembered, never forgotten, forever missed!
Mom
Totte
You are my world I'll love and miss you forever, my beautiful boy. Until we meet again you are forever in my heart xxxxx
All my love always Mama xx
Bandit
Bandit, Your love and affection will live on forever in my heart! You were truly the best darn cat there was! I miss you tons and wish I still had you to cuddle with! I know your body was tired and it was your time to cross the Rainbow Bridge but you know you'll always hold a very special place in my heart! RIP my BanMan!
Love, Your Momma!