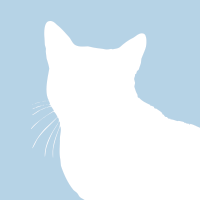 HootieBoy
HootieBoy was truly the best cat ever. I miss him every day. RIP my sweet friend.
Love, Your Pops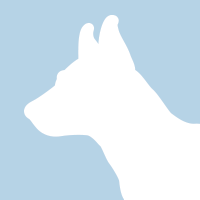 Daisy
Daisy was a feisty Yorkie. She was my buddy and loved to be my protector. She was such a joy in my life.To this day I get teary-eyed when I talk about her. She was a one-of-a-kind dog.
Love, your mom
Radar
Radar was my first foster failure, coming to our family at age 8 with a grade 4.5 heart murmur, so matted, HART had to have him shaved. What a sweet, loving boy who enjoyed a walk around the yard with his tail at attention. He seemed to appreciate his new life as some dog do. Always to be remembered and loved.
Irene
Bobby
Bobby was born with special needs but was loved more than any other.His heart failed him after 4 years despite the doctor's prediction that he would live for only a few weeks. We enjoyed every minute we shared and he knew he was loved. He will be missed forever...
Love, Your family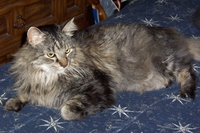 Stormy
Stormy always met me at the door after my being on the road for 3 days for work...he thought he was a dog. I loved waking up with his head laying on my pillow next to me. He was the joy of my life and I will miss him always. RIP honey and I hope you are being spoiled as much in Heaven as you were living with me. :D
Love, Mary
Boris
Words can't describe how special you are to me! My little monkey, how I miss you....you were such a special boy, unlike any cat I've ever known. Most precious because you were a gift from Ron. Now you are both in heaven. R.I.P. XOXO
Zeeky
You taught me how to love. I swear I'm a better person for having known you, my sweet sweet Zeeky, forever missed.
To a boy who loves his mummy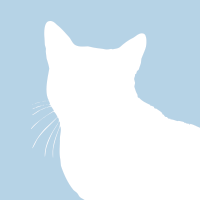 Louie
Oh My Louie, my shadow, you were the baby I could never have, for 18 years I cherished you and you were the most wonderful creature God could have sent to me, you saved my soul and I miss singing your favorite song every night, I love you always, I hope you are with your daddy and Keely and Emmi. Till then my sweet Louie
Love, Mommy
La La
She was found as a stray on my street. La La inspired me to work on a book devoted to homeless animals that includes artwork from the most prominent animal artists worldwide. La La loved riding in the car and we formed a strong bond. Miss you very much....you're always in my heart.
Shirley
Elliott
Elliott survived hurricane Katrina. My husband and I were volunteers in Memphis, Tn. Elliott was in a storm drain for 3 days and was crippled by his paw being trapped. One of the first to be rescued in the storm. He uses his paw to knock on doors. We love him!
Elliott the surviour...