Kiki Dee
I miss you princess girl, but I know you are here with me in spirit.
Love you baby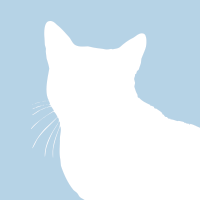 BLACKIE
BLACKIE WAS A I EYED CAT.SHE HAD A BLUE EYE AND A YELLOW EYE.SHE WAS BLIND TOO.I BRUSHED HER HAIR.RUBBED HER TUMMY .SHE ALWAYS WAS IN HEAT.I MISS HER CRYING TOO.I WILL MISS HER ALOT TOO.
LOVE ANDREA
Tiger
Tiger, I miss you so much every day. You were taken by someone who should not have taken you and now I have no idea where you are. I hope you are healthy and happy with a new family who will give you love and care the rest of your life. Thank you, buddy, for the joy you brought to me in such a short time. I miss you every day.
Love, Jeff
Chaucer
Chaucer was a rescue dog, who came into our lives 14 years ago. He loved giving kisses. And sometimes think he lived for carrots. He LOVED them. He developed a degenerative vertabre disease. 2 years ago he lost jumping use of his back legs. To make a long story short. my partner Paul, made him a wheeled cart to get around for his last 3 months.
Daddy & Papa
Jack
6 years without you Jack and we think of you all the time and talk about all the memories. We had so many good times with you - you gave us so much love and happiness. We miss you so much! Love you, xoxo!
Love, Megan and Bill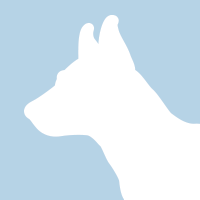 Sunny
Miss you buddy!
Sarah
Sarah was our little sweetheart. She came to us as a rescue, hanging close to her buddy, Sunny. She was the brains of the operation; always looking for a clever way to get her paws on a chewie!
We miss you, Boo!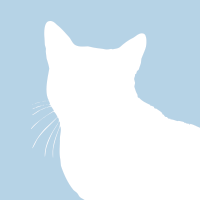 GIZMO
Gizmo was my Moms cat, he was persian red and beautiful. OUR VET GAVE HIM TO US. MY MOM PASSED AWAY 7-14-1992 I DECIDED TO MOVE TO FLA IN 1995 AND GIZMO CAME WITH ME.HE HAD A BALL HERE.AND WHEN HE PASSED IT BROKE MY HEART,I FELT LIKE `I LOST BOTH OF THEM AGAIN. I ONLY HAD HIM. NOW I HAVE 11 CATS AND 3 DOGS LOVE YOU GIZ AND MOM
LOVE YOUR SISTER
Schmitty
We miss you, little dude. We hope you like the view of the lake from your resting place.
Your lizard-lovin parents
Tuckerman
Today we said goodbye to a member of our family. Tuckerman, a stray feral Maine-coon cat we took into our home and hearts almost 11 years ago went to the Rainbow Bridge today. He was the consummate gentleman. We love you and will miss you dear Tuckerman! Until we meet again at the Rainbow Bridge!
Love. Claire and Joe