Derby
You were with us over 10 years and we miss you sweet beagle!
Love you, Mama, Mary & James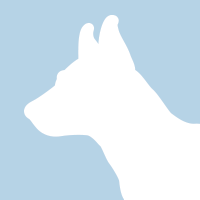 Popeye
Popeye, you are missed each day. I understand why dogs are mans best friend. I adopted you from the pound February 26. I made dumb decisions but you were always by my side. Through thick and thin, the only soul that has stood by my side.Popeye loved barking, running freely, and snuggling up on my bed. I love you popeye, I'll see you again.
Love, Me
Beamer
Miss you so much our sweet boy. Life is not the same without you. But we know you are running free at Rainbows Bridge with Lil Bit, Penni and Tuppence.
Love, Mommy and Daddy
Sam
Sam was the most-affectionate of our 3 rat terriers, which is saying a lot! We called him our "Special Angel" ("My Special Angel" was the first song I sang to him in the car on our way home.) Sam succumbed to liver cancer after bravely facing a big move to our new house. God bless his sweet soul!!
Love, your Daddies, John & Greg
Smokey
Finally your great heart gave out at the age of 43. I trusted my life to you hooning through the Australian bush so many times. You never let me down. I miss you.
All My Love
Kong Da Savage
Kong died late at night on April 5 2019. Kong was taken by a wild coyote that was walking around in his neighborhood.
Love, Braydon
Miss Binki
It's been almost two years now, and we miss you everyday, Miss Binki. You were the absolute best, most loving, funniest and cuddliest cat ever. Can't wait to hold you again, Lovey.
Love you, Mom & Dad
Pippa
Today is my beautiful friend Susan's birthday. Her beloved rescue, Pippa, died on April 19th.She was like Susan's canine twin-friendly, girly, loyal, smart. Pippa brought joy to everyone-strangers, Susan's friends, as a pet therapy dog, friends at agility & nose training, etc. She had the best mom in the world.She will be incredibly missed.
Jessica
Fanny
Our Sweet Fanny Girl sprouted her wings on 5/10/19 after a year long battle with lymphoma. She was the smartest, stubborn, most gentle little girl. We know she's watching over her brother Max, who like us mourns her loss. Goodbye our beloved Fanny girl.
Love, Mama, Daddy & Max
Lizzy
We had our precious Lizzy for over 19 years. She was the perfect addition to our family. We will miss her everyday...forever. We were blessed to have her for so long.
Love you forever...your family