Bob
I miss you... BOB
Love, Bill
Sugar
You were such a wonderful part of our family. We will miss you terribly
Love Mom & Dad
Lily
Lil Lil, You brought joy to your original mommy and then to our family. Your silly little puggy face, your long limbs, and loud, loud bark from your tiny body made us laugh. RIP, little angel!
Love, Mommy #2
Buddy
I got Buddy as a puppy from my ex-husband on my birthday. At the time my son was in 1st grade & he loved the Air Bud movies so that's how he got his name. Buddy was the best dog you could of ever asked for, he was my son's & mine best friend. Unfortunately at age 13, we had to say goodbye to him. Buddy you'll be forever missed.
Love, Mommy & Justin
Rusty
Rusty was the best Dog I've ever had. He was so loyal, so loving and so well behaved. He was a Scottish Terrier so he was always on the hunt and one day he found his match, a rattlesnake. Despite all efforts he crossed the rainbow bridge. I have never missed a living creature as much as I still miss my Rusty.
Love you always my sweet Boy.
Daisy May
My sweet Daisy May I know you did your best to stay with me sweetheart but I couldn't bare to see you losing your quality of life. You were Poetry in Motion to watch nobody walked as pretty as you. I miss you every day Daisy rest till we meet again.
Love Mumma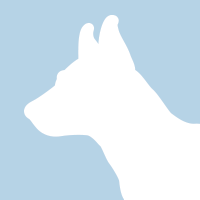 Teddy Bear, Bo, Chelsea, and Lady
I miss all of you everyday, your companionship, and your love. I have a new girl now, which I am sure you would not like, but she did not take the place of anyone of you. She has created her own place in my life just as each and everyone of you did. I miss you all so much. I hope one day that I and can pet you, and we can play again.
Love and Miss You, Dads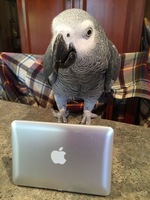 Oliver
My precious best friend who was with me for 34 years. You were my heart & soul, my rock. I miss you every single day. See you over the Rainbow Bridge.
Love, Mom
Blackie
My sweet baby boy. Rest In Peace, beautiful adventurous soul. Your sister Russy and I were blessed to be part of your life. We love you. Blackie, 2000-2017.
Love, George and Russy
Axl
From the day he entered his last forever home in 2009 Axl became his mom's special service dog because she had Alzheimer's. Somehow he knew she needed him and he never left her side. Axl died two months before his mom passed away and his ashes were placed in her casket and they were buried together on March 24, 2017.
Love from your foster Dad