george
best crazy dog ever. You're missed, pall.
thanks for all the memories!
Dibble
My dear Dibble. You have only been gone 16 weeks and the pain in my heart is still as fresh as the moment I watched you take your last breathe. I miss blowing the belly kissing your neck you in your blanket from Grandma. I Love you Dibble and I cry every day. Good-bye my dear friend and I will see you one day on the other side of the rainbow.
With all my Love, Mom
K. D. (Killer Dog)
My little man, I miss you each and every day. This house is not the same with out you here. What I wouldn't give to just have a bit more time with you. You were my constant companion, and faithful friend. We will love you furever!
With all our Love, Mom & Dad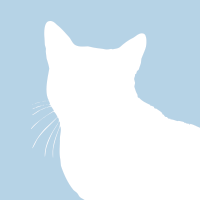 merlin
Merlin I miss you everyday but I know you had a good life you gave me your unconditional love I will never forget you
love Mom
Bonzo
Bonzo, you're my best friend and my baby boy. You loved me so much and always made me smile. You were the joy of my life. I miss you every day and there will always be a Bonzo sized hole in my heart. It's not goodbye - I know you're waiting at the Rainbow Bridge. See you later, sweetheart. You're always with me.
Always love you my angel boy. Love Charlotte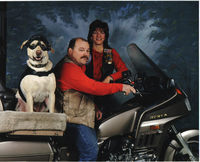 Ezekiel
A dog no one wanted. found in a pet store.Loved riding the motorcycle.loved camping.Riding partner for over 12 years.Loved the treadmill.He was an Ambassador of joy everywhere he went. people continue to send us pictures, stories of how much they loved him.Zeke never met a human that didnt like him. He was truly as human as an animal could be.
all our love,we miss you every day, mom and dad
Jake
Jake & Artie, rescue dogs, loved the swimming pool. One day Artie lost her footing & fell in the pool. Jake, seeing her in trouble, jumped in gripped her collar & swam to the stairs so Artie could climb out. Jake lost his battle with cancer in 2008. Artie mourned his passing deeply but now has a new friend, Kayden, our Australian Malamute.
Jake, Forever in our hearts, Jenn, Joanna and Grandma T.
Thomas
Missed terribly and loved so much. No one will ever take your place in my heart.
Love Wendy
Roxie
Rox, you were the best and I miss you so much. My faithful friend who was always good company, greeted me at the door and protected me and made me feel safe. Will miss your Charlie Chaplin eyes and wished you could have stayed longer.My funny valentine, sweet, comic Valentine. You make me smile with my heart...Stay, little valentine, stay
Love always, Teresa and Meeko
Daphne
The shelter said she wouldn't live through the night, but I took her home anyway. She survived 15 years with me. She wasn't affectionate, but she was loyal and I loved her. She loved sleeping under the Christmas tree and posing for pictures. Cancer took her away from me. I miss her daily and occasionally still cry for her. She was my buddy.
Love, daddy