SHOOTER
I LOVE YOU TO THE MOON AND BACK YOU WILL FOREVER BE IN & ON MY HEART
LOVE MOMMY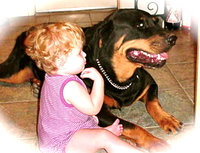 Rostam
'Stammie', you were all heart big boy, such a gentle soul you were... we miss you and will always remember you and your gentle ways and your loving patience with little GG.
love, your family Falcone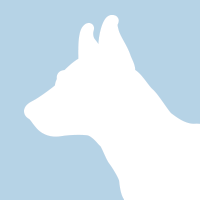 Aragon
Aragon was a small dog. He was my companion dog to help me with my PTSD. He was perfect, but he fell and broke his wee back, and I couldn't afford the surgery, so I put him down. I miss that little dog. I hope he's having a wonderful time in Dogie Heaven. Your deeply missed.
Love Mummy
Gracie
Gracie was a beautiful Husky. She was so laid back and she loved being lazy, but her fun thing was to play with Ireland her little buddy. She loved homemade treats, peanut butter, and sweet potatoes. Gracie you are truly missed by your family. Enjoy those wonderful treats in Dogie Heaven.
Love Mummy & Daddy
Murphy
Murphy was a protection police trained dog. He loved protecting his family. He was a great companion and there were times we used to get free pizzas. He was so smart he could open doors just to follow me. He is guarding his dogie friends in Heaven. He is truly missed.
Love Mummy & Daddy
Cooper
Cooper was a wonderful family dog. He loved the children and he was a companion to me and my husband. Cooper loved barking at the dog commercials. he was an awesome dog. He is sadly missed. Play well in Dogie Heaven Cooper. Love Mummy
Love Mummy
Symphonie
This tribute is to Symphonie, whose ashes were thrown into the Potomac river with a silent. May the lord be with her. She was so happy all the time. Symphonie (I spell it with an "ie" at the end....to be true to her eccentric ways) does live on in my heart like a person. So true....so real....so missed.
Honoring my baby, yours, Dolly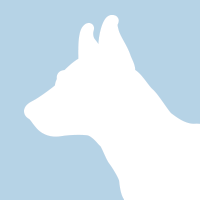 Chase
My daughters precious was killed illegally by a cop in our small town. We miss him dearly and are seeking justice for poor chase. He will not be forgotten. He was a rescue dog that went through a lot. Now he's at peace
Love your whole family buddy
Buster
Buster. The best all-orange tabby boy. Ever. He loved every being he ever met, human or animal. Thank you for giving us a chance. Thank you for trusting us. Thank you for loving us.
Love, your family.
Winfred Guadalupe "Fred", aka Hambone, Lover Butt, & Destroyer of Worlds
You are the most wonderful companion, loyal friend, and loving snuggler. We miss your chunder and truffle shuffle. You were our sweet little stegosaur and we will always hold you close in our hearts. Thank you for helping us live through the challenges and love to the greatest of joy.
Love: Mom, Dad, Griff, & Loki